Episodes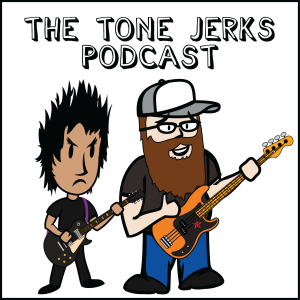 Monday Jan 23, 2023
Monday Jan 23, 2023
Sorry we were late on this one. Brian got down with the sickness. But we made it!
We chat bout how Kyle Likes big pedals and he cannot lie, Brian's gig opening for Guttermouth, IEM set ups, how Fender should focus more on amps and less on pedals, and more!
You can help support the show on our PATREON for as little as $1 a month! Double down to bump it to $2 a month and you'll get an extra episode every week!
Join the fun on our Facebook group!
Follow us on the fuckin' Gram!
Subscribe to our YouTube Channel for the video version of the show, demos, vlogs, and more!
We have shirts available at The Jerk Store!
Check out our old band Plane Without a Pilot
Hosted by Brian Gower and Kyle McIntyre